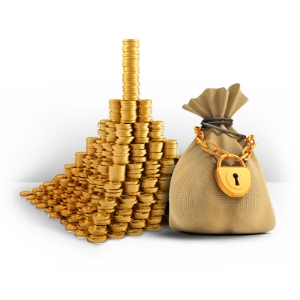 If you want to bet online you will need to ensure safe access to your online bookmaker and deposit money. Once you've done this, it comes to learn how to deposit money via banks in your country which do not work with your bookie. This action is called "Posting up". "Post up" means if you want to place a bet into an bookmaker, you need to deposit money first. All bookmakers work by this method. After depositing an amount you will see the value of this amount in your bookmaker balance  in which you have made registration already. Then you can bet amount not bigger than the amount which can be seen in the balance. When you make your bet, the bet amount is deducted from your balance. If your bet loses, nothing happens. If the bet wins, the amount is added to your balance, and the profits from this bet is also added.
How to make deposit from Indonesia?
In the middle of 2012 Ministry of Communications of Indonesia confirmed that the government will filter many online gambling sites and the Indonesian people will not be able to bet at local bookies.
To get more bonuses and find better odds, many Asians are redirected to non-Indonesian betting sites. One of the most popular examples is bet365. The residents of Indonesia can open an account in US dollars and claim 100% up to $ 200 instant deposit bonus. $ 200 is about 1.89 million rupees which makes a very big bonus. To gamble on these sites you will need to know how to bypass ISP blocks. The good news is that we will show you how to do all this seamlessly.
After this filtration one of the alternative ways to visit these sites is to purchase a VPN (Virtual Private Network). How VPN works is technically difficult to understand, but really it is very easy to operate. This is a method by which you can change your ip and location of your computer. After buying a VPN, administrator will send step-by-step installation instructions and will also help you get all the settings for work if you need help.
Another method much easier and safer for access to online bookmakers is by using alternative links which result in so-called mirror websites. See more…
After this, many betting sites don't accept banks from Indonesia any more (ie deposits via bank transfer, credit card and debit card). In this case you will need to use e-wallet.
What is e-wallet?
E-wallet can be explained in many different ways. On the one hand Visa and Mastercard can also be adopted for electronic wallets, but in our case it comes to online payment system, which mediate for most bookmakers that do not work with banks from Indonesia.
The most popular website where you can create e-wallet and where the residents of Indonesia can take advantage is entropay.com.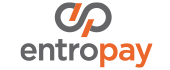 Entropay registration gives you an opportunity  to load money into a Virtual Visa Card. Then with this card you can make your bets from Indonesia into your bookmaker. (E-wallet = Entropay account = Entropay Virtal visa).
11 Easy Steps to Register an Entropay Account and Get Virtual Visa Card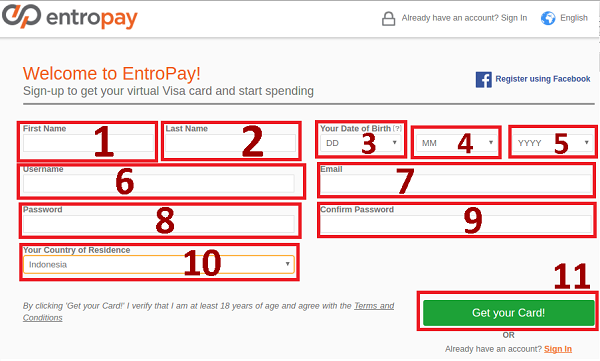 Your First name
Last Name
Date of Birth
Month of Birth
Year of Birth
Username
E-mail
Your password
Write your chosen password again
Country of Residence
Click on "Get your Card" and it will take you to the next page
Once you create an account, EntroPay provides you with an Virtual Visa Card. The details of this card you can see when log into your account, but first you need to load it with at least $50.
You can choose to load funds into your Virtual Visa Card (e-wallet) in two ways
The first way is instantly by using your debit card or credit card, created by any Indonesian bank with Mastercard or Visa logo. The fee for this method is 4.95%. The money will be in your virtual Visa immediately.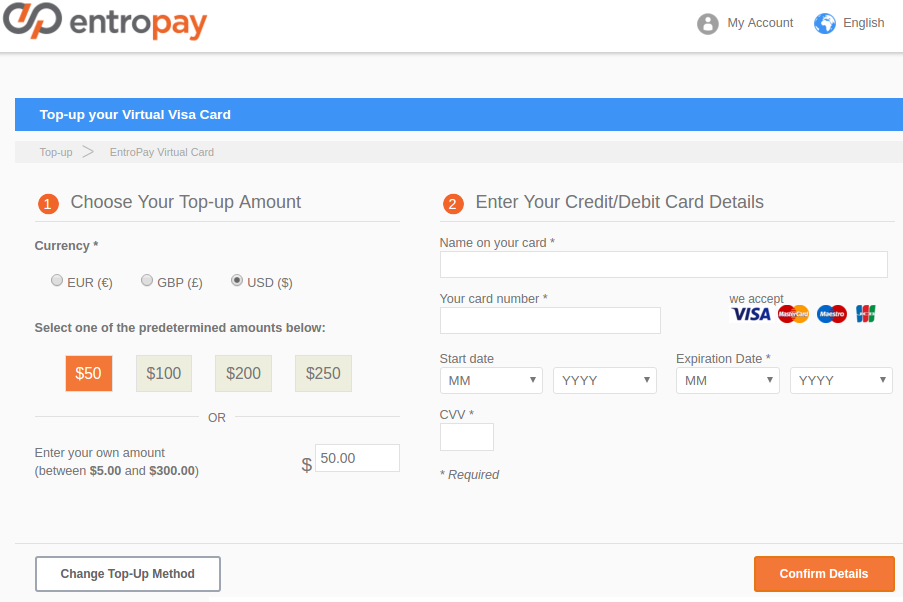 Go to your local bank and ask them to create visa or master card and use it to upload funds into Entropay
The second way is via bank transfer. The fee is 3.95% and the funds will be in your virtual Visa within 2-5 working days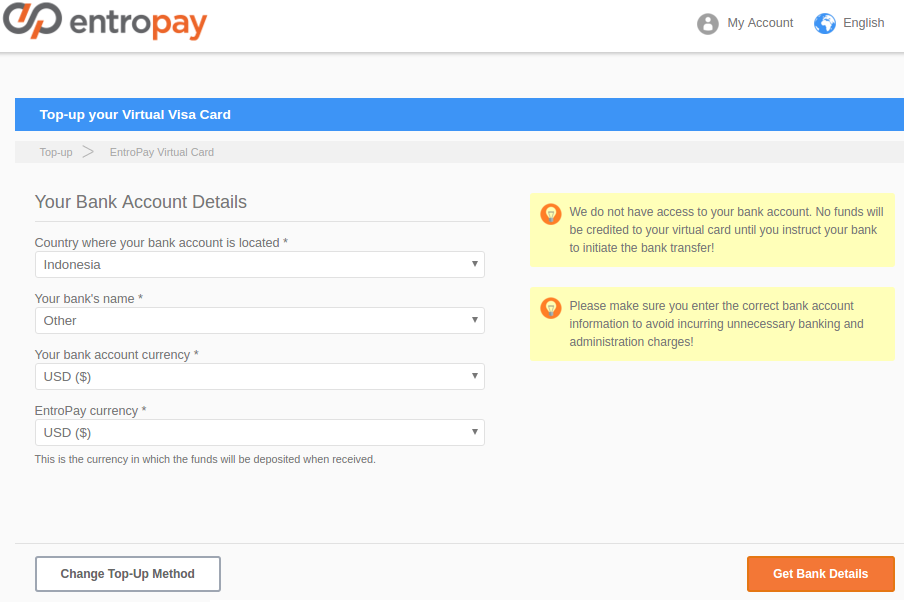 After you fill up all the fields then cklick on "Get Bank Details" and it will take you to bank details page and you can send money from your bank to Entropay bank and you will the amount in your virtual visa within 5 working days.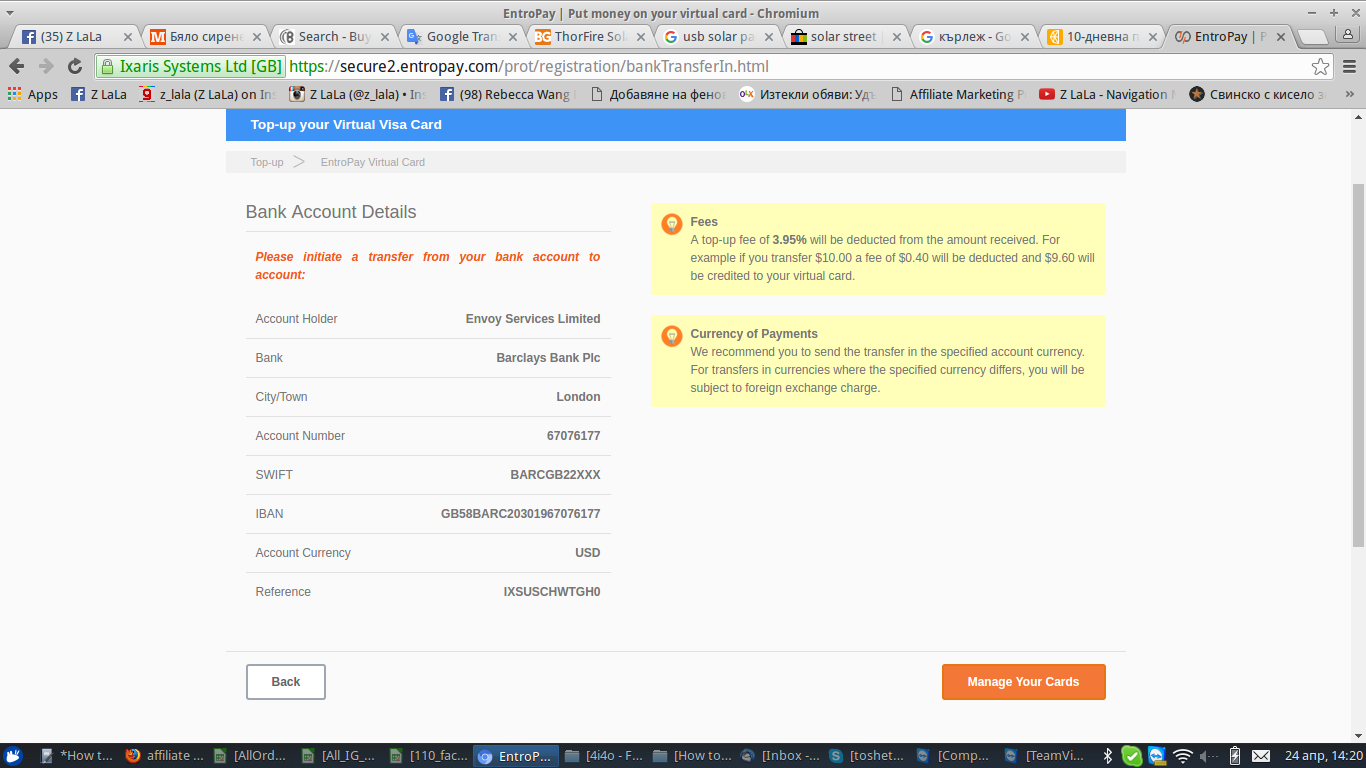 Conclusion
To be able to bet, regardless of which method you choose, your ultimate goal is to load your Entropay Virtual Visa Card with funds. Some bookmakers do not accept cards and bank transfers from Indonesia, but they accept Entropay and your Entropay account can be loaded with funds via Indonesian bank or debit/credit card created by Indonesian bank with the logo of Mastercard or Visa on it.
Via EntroPay you can deposit into Bet365 from Indonesia !!!
Learn more about this bookmaker. See it's betting markets here
Important Note: Entropay can ask you for verification at any time. They will send you an email containing a message that currently perform random check on security: "We have noticed that your account needs additional verification, we have temporarily limited your account …" They will ask you to send them scanned copy of your ID card, utility bill, a source of funding and will ask for the name of the website where you intend to use their online payment system (e-wallet). When they ask this question, do not worry about to say the name of the gambling website in which you intend to bet. This is good! EntroPay is based in the UK, where gambling is completely legal and they are not associated with the laws on gambling in other countries. If you send these scanned documents and answer the questions, Entropay will unlock your account very quickly. After this verification you can even create more than one virtual card.
When you wish to withdraw your balance or part of the balance from your betting account visit the bookmaker page and you will see the available methods of payouts.
Via EntroPay you can withdraw from Bet365 !!!
When funds come into your EntroPay account you can use them to deposit in other bookies or you can request a payout via bank transfer from EntroPay to your Indonesian bank account.